I love weird records.
Love them. Anything strange, bewildering or different. Novelty records. Strange music. Collector's Items. Randomness.
One man's trash is another man's treasure and that is no more apparent in the world of the record collector.
I have a few items I'm particularly proud of for their ability to make the listener think WTF?? One of them was a wedding gift from a dear friend.
I also have this little oddity.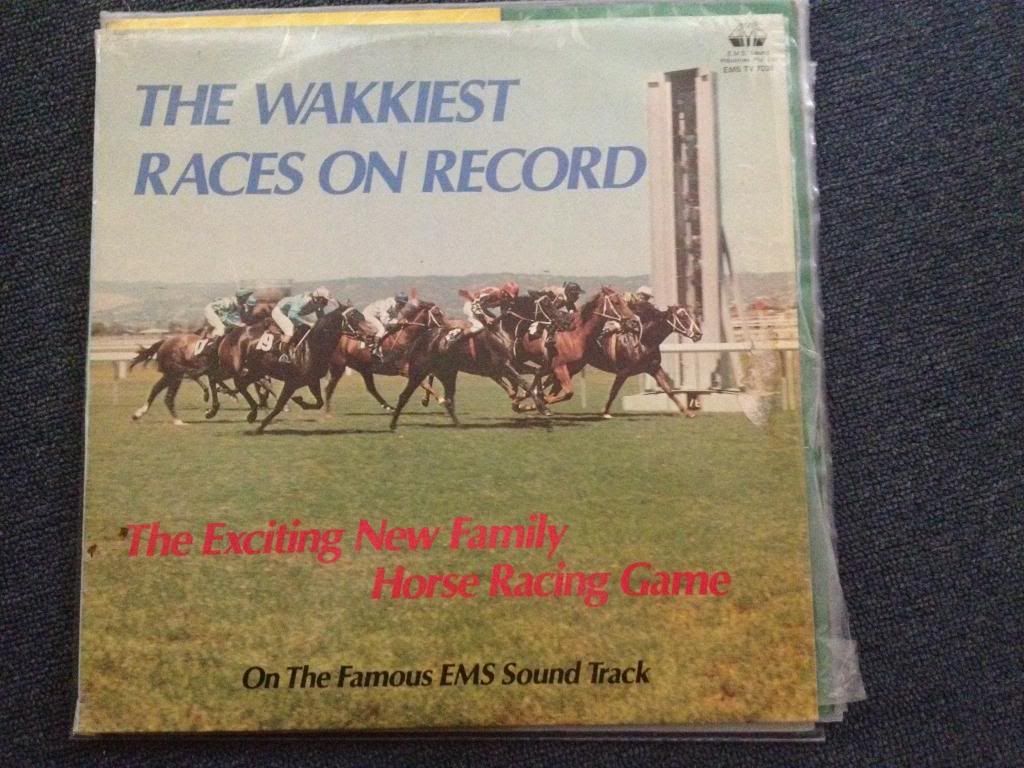 The Wakkiest Races on Record
a totally great piece of plastic fantastic. This particular record is a collection of horse races. It has 16 different complete races on it but with a unique twist. At the end of each race there is a split groove and a different horse wins each time its played.. I'm thinking if times get tough I'll just invite some local boobs from the local betting track over and set up a little bookie service.
"Step right up gentleman. Step right up. The records gonna get played again, place your bets
,
place your bets
!!!
Get Ready gentleman, no new bets once the needle is down
.
Thats right no new bets once the needle is down
"
I'll clean up!
Also I have a another great gem which is this one.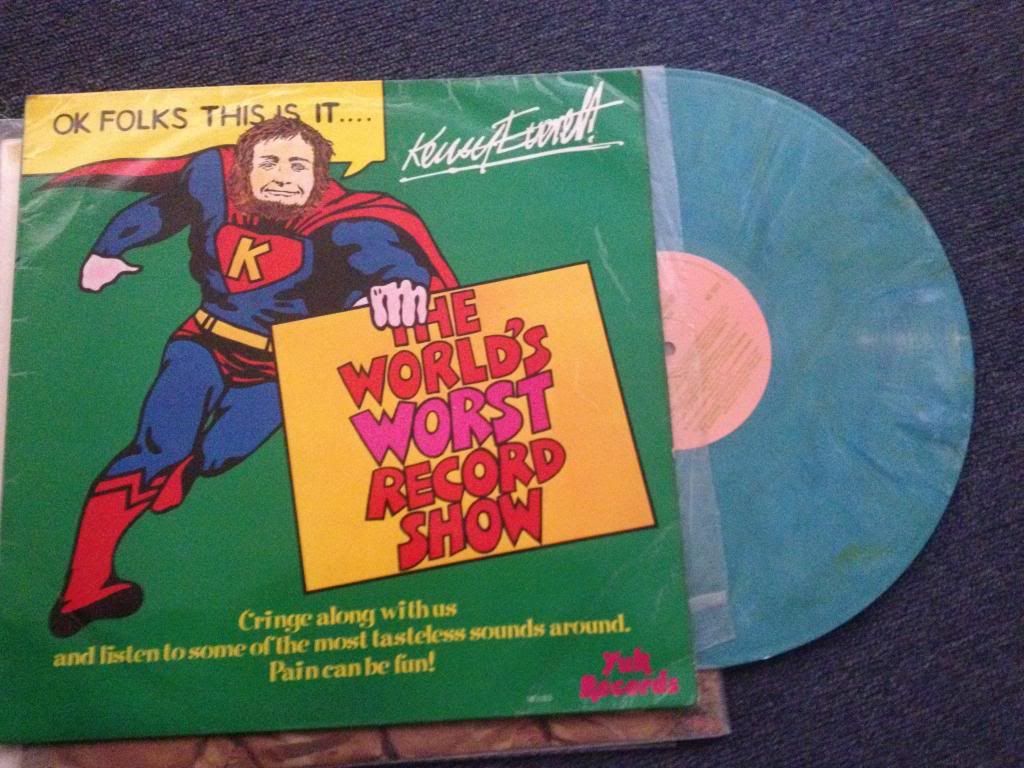 Kenny Everett-The World's Worst Record Show
I say global hit because the song has found a strange misdirected renaissance due to this particular TV show......
And lastly a record I never believed could exist unless I saw it and bought it myself is this one....thats right...."That's not a record,..... now this is a record."
The really strange thing about this one is not just the amazing strine Paul Hogan has but the weird way he still starts the record the same way he would start his TV show, "Gudday Viewers". Strange way to start a record whose primary method of enjoyment is listening don't you think?
But I digress. I recently met a guy who,as part of his collection focuses on the weird and the strange. Allow me to introduce to you Ian Quann; record collector and fellow forum participant at
"Spin The Blackest Circles"
internet forum. Ian bravely answered my call-out to find people to interview about their collections and he deftly rose to the challenge. It appears Ian has amassed an impressive collection of wax. 10,000 or so to be exact. I fired off some questions to him about his strange addiction to all the weird things out there on vinyl and here is what he had to say.
I do have a tale of being approached by a shadowy figure who slipped me an old and cobwebbed LP from his cold fingers with the whispered instruction of telling the world the final truth and then disappearing into the ether, but it would be fantasy/ wishful thinking. The real truth is that we dig relentlessly for years through many records that we see again and again, to unearth these odd gems. The internet obviously helps, but is a tenth of the fun on a physical find. Reading music magazines and listening to radio shows helps pick up info too, as does talking to other collectors. Here's a small selection of odds and ends.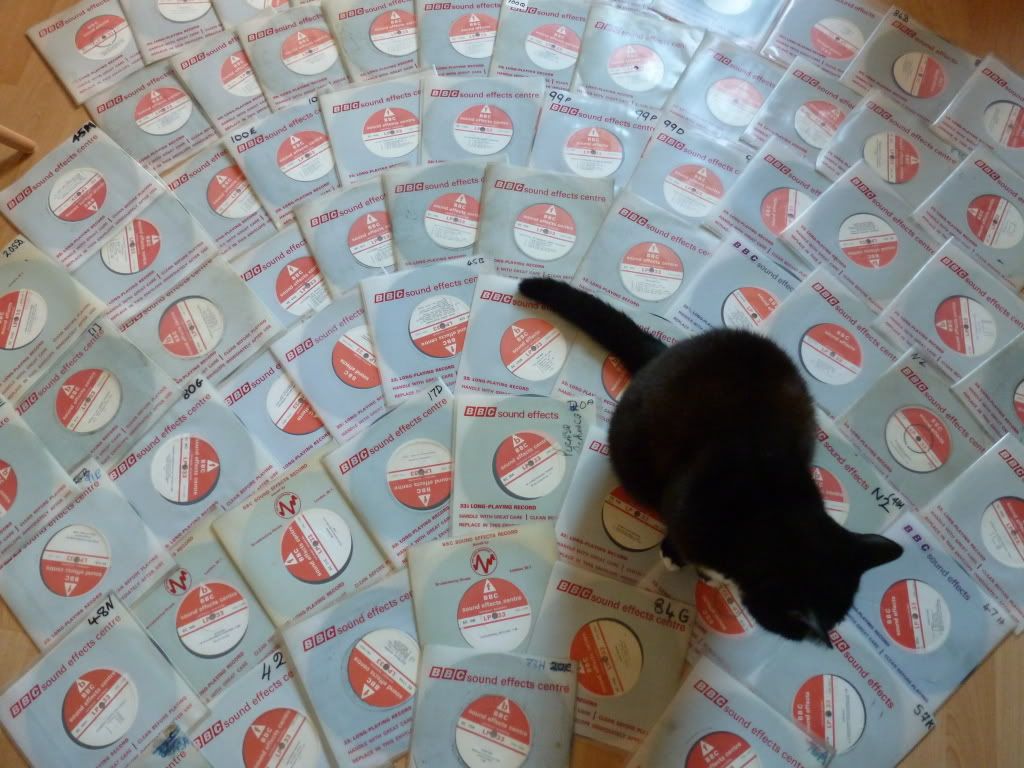 A small selection of my BBC sound effect records with the cat helping.